Contact Us About Lawn Care, Landscaping and More!
Our services are always pet-friendly, and our estimates are always FREE—and you can always expect a reasonable price for lawn care, landscaping services, spring and fall clean-up, snow removal, turf treatments, mulching, edging…the list goes on.
Even if you don't see what you're looking for in Landscaping, Tree Service, Patios/Ponds, and Other Services, just ask. We're ready to make your vision a reality—and your property the most beautiful in the neighborhood.

---
717-380-2727
---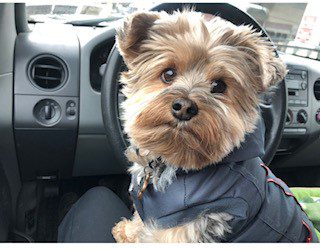 Pet-Friendly Services
Roxanne loves her dog just as much as you love yours, and that's why your pets' health and safety matter to us. We'll keep doors secure and watch out for them while we're working, as well as advise you any time we'll be applying chemicals to your lawn.